Article nov 2018 EGTA publication El Maestro : Jazz op de Klassieke Gitaar deel 1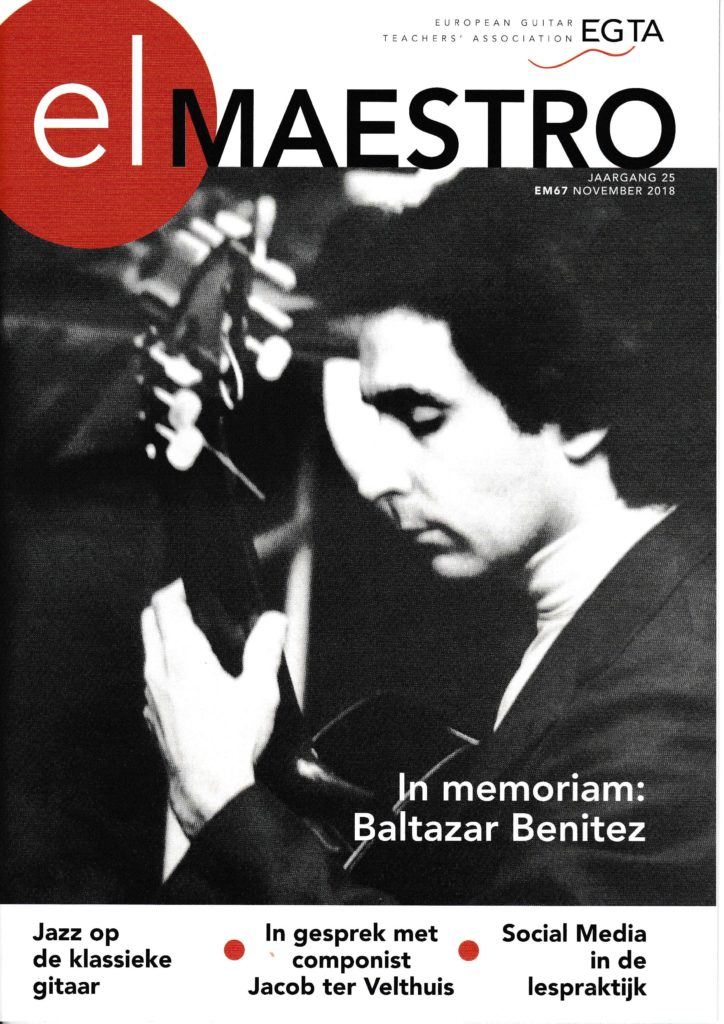 Article nov 2018 EGTA publication El Maestro : Jazz op de Klassieke Gitaar deel 1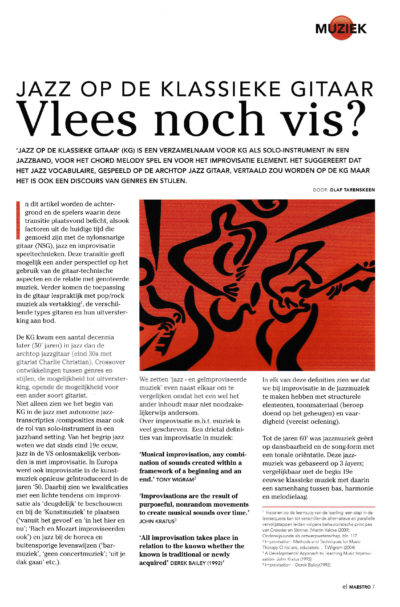 On invitation of  the European Guitar Teachers Association EGTA – The Netherlands,  two articles were recently published in the EGTA magazine El Maestro EM 67(2018)/68(2019) on 'Jazz on the Classical Guitar'.
To accompany these articles, some video examples are made in which we hear the nylon string guitar in duo pieces with double bass and trio setting with drums.
In addition to these 2 articles, and in addition to many existing solo nylon string jazz performances/recordings, these video examples were extended with duo-bass and trio setting.
In these video's we hear loose finger style arrangements wherein space for improvisation in the Kern tune  'I'm Old fashioned'. Further more a Ralph Towner composition titled 'Tramonto' and another ASB standard: 'Don't Go To Strangers' in Trio setting.
I played  combinations of single note lines, 3,4 and 5-string harmony plucked and strummed jazz rhythms with right-hand classical technique commensurating momentary bass or drum input.
Within this process the 'round, smooth' tone, one of the characteristics (as a basic overall sound) of the classical guitar had to be sustained as much as possible.
Furthermore in the single note lines a combination of 'corda a corda' ( from one string to another) notes and notes on the same string were used also as a result of classical right-hand  techniques. (read more …)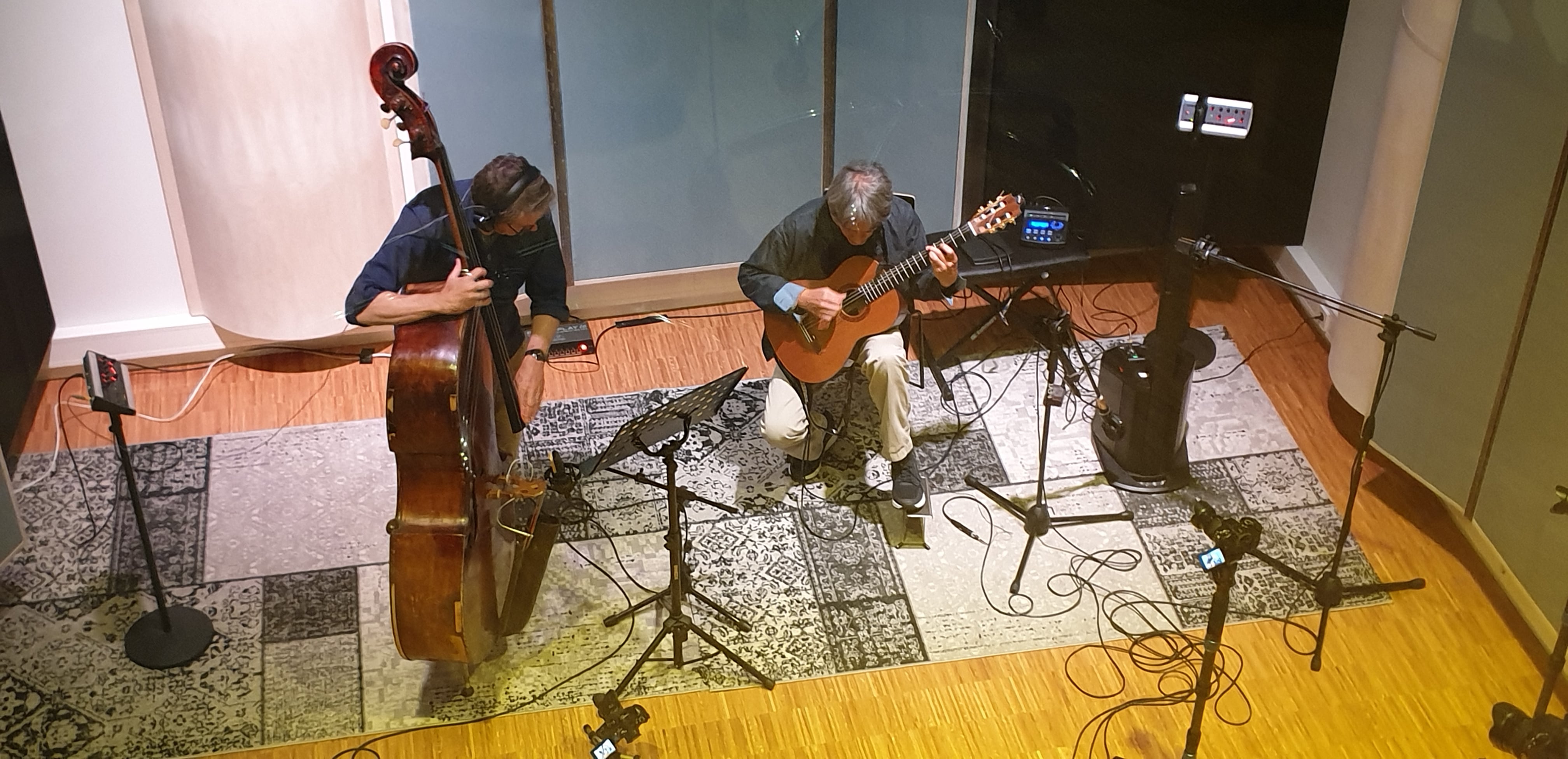 Classical/nylon string guitars and gear used between 80′ and the present:
Paco Santiago Marin